DICONAL® Planning tool
The DICONAL® Planning tool is a webbasierte application. It makes it easy to plan the complete project with a documentation that includes everything you need to plan, order, mount and document your project exportet to a pdf.

We can also provide the planning for you! Since the planning is the base for a successful mounting solution we are willing to share our experience and plan for you. We only need project data provides in our Erfassungsbogen or Aufmaßblatt. No matter if you or we do the planning - the DICONAL® Planning tool is always the perfect tool.

You are interested in a testversion, have questions about login, pricing, license or need general information - please call - +49 (0)6763 308-53.
Layout in 10 minutes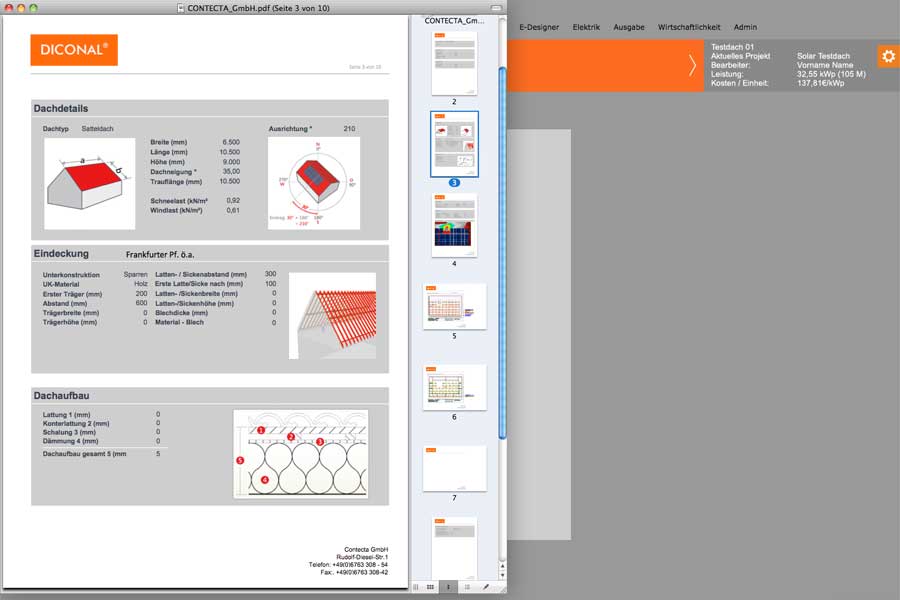 The application can be used without training. From roof design to the finished plan the user needs about 10 minutes with the DICONAL® Planning tool.
Design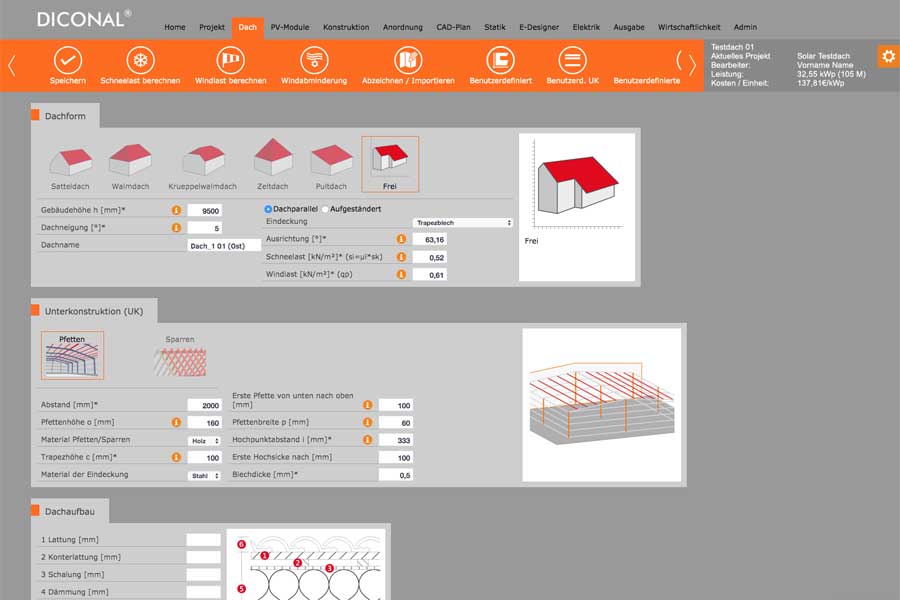 The plan starts with the location, roof shape, selecting the modules and the mounting material.
DICONAL® Project starting / open / manage
Project location
roof definition / snow load and wind load calculation
select PV-Modules
choose roof connection and clamps
generate Moduleplan
control the position of PV-Modules
Controlling
The next step is the controlling of the installation using the visualisation..
DICONAL® technical planning
generate CAD Plan
static plan
Power inverter - / Stringplan
send inquiry
export project plan
Documentation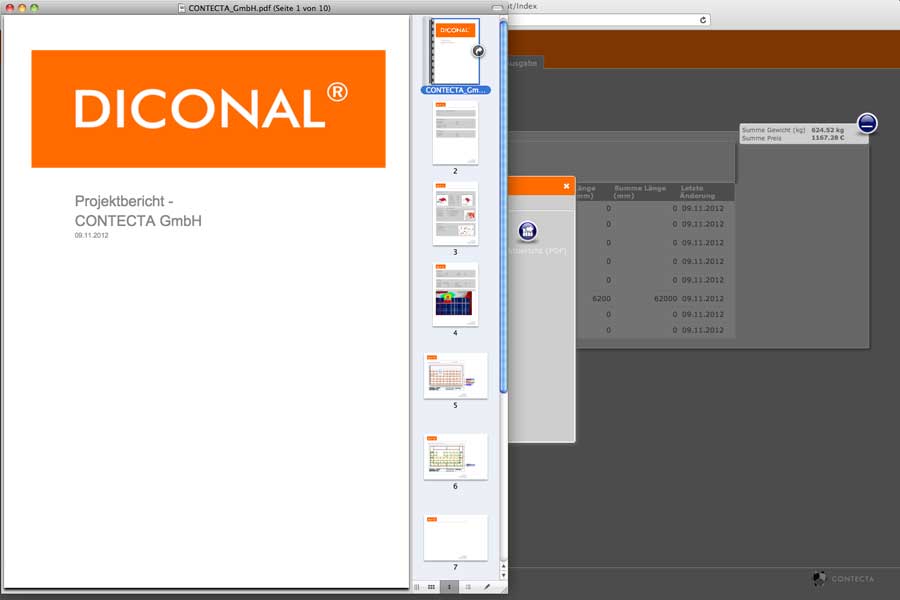 At the end you can export the DICONAL® project report, as a PDF.
The project report includes the following informations:
Project details
Project location
Roof details / roofing / roof construction / disturbing areas / module layout
CAD-Plan
Static pre measurements
Material investment
DICONAL® Planning tool - intuitive, webbased and documented.